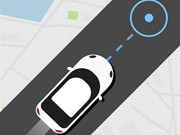 Pick Me Up
---
Description :
Hey, you, there are many passengers waiting for you, you need to pick them up and deliver them to the destination. They have different requests, you need to drive as fast as you can and avoid those cars on the road. Don't hesitate, time is passing, come here and pick me up!
Keywords :
Skill, Kids, HTML5, Driving, Collecting, Car, Boy, Avoid, Android, Arcade
Control :
Mouse or tap to play.
Author :
yiv.com
---
Comments
Please login or register to post a comment